UGW-UE is holding our first leadership election from October 1st through Friday, October 8th. Scroll down to view Bargaining Committee and Chief Steward candidates at the bottom of this page!
Check your email on for a ballot from United Graduate Workers Election Runner. If you have signed a union card and did not recieve a ballot or need a new ballot for the School/College in which you are enrolled please email ugwelections2021@gmail.com.
Join our GOTV Phonebanks Tuesday (10/5) Wednesday (10/6) or Thursday (10/7) at 4:30 pm : https://unm.zoom.us/j/97457978259
Who is eligibile to run for election and vote in the election? Anyone who has signed a card to join as a member and is a currently enrolled graduate student working as a graduate assistant or who has held an asssistantship within the last year (Fall 2020, Spring 2021, or Summer 2021). If you are a currently employed graduate worker, or have held an assistantship within the last year, and havent signed a union card yet you can do so here.
How will elections be conducted? Elections will be conducted via secret ballot in your email. You will recieve a ballot by email on October 1st and you will have until October 8th to complete and submit your ballot.
Who are we voting for? We will be voting by college/groups of colleges for representatives to the Bargaining Committee and Chief Stewards. We are electing 12 Bargaining Committee Representatives and 12 Chief Stewards. The distribution of seats by college is below.
6 Chief Stewards and 6 Bargaining Committee members representing the College of Arts & Sciences (minus the Department of Physics and Astronomy)
3 Chief Stewards and 3 Bargaining Committee members representing the School of Engineering and Department of Physics and Astronomy
1 Chief Steward and 1 Bargaining Committee member representing the College of Education and the School of Architecture and Planning
1 Chief Steward and 1 Bargaining Committee member representing the College of Fine Arts and the School of Public Administration
1 Chief Steward and 1 Bargaining Committee member representing the Health Sciences Center and Anderson School of Management
Candidates
College of Arts and Sciences
Candidates for Bargaining Committee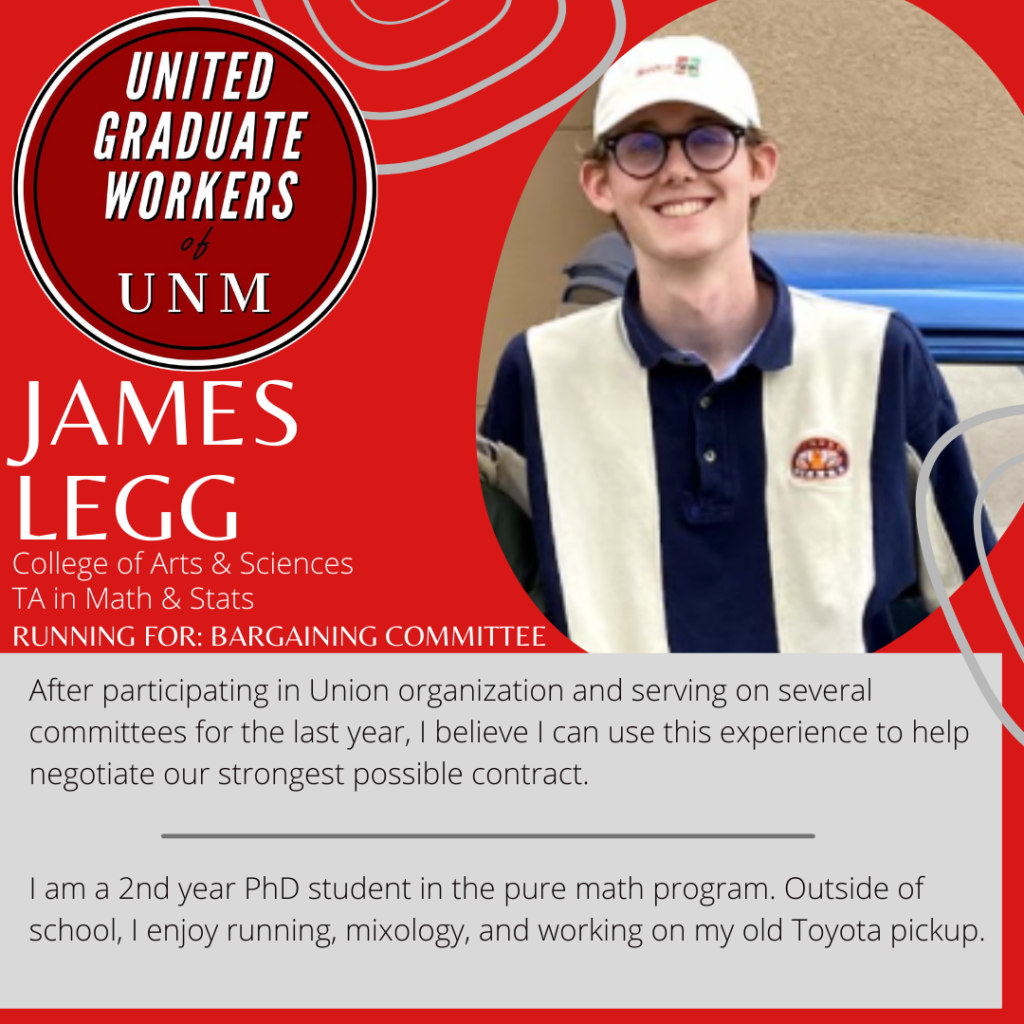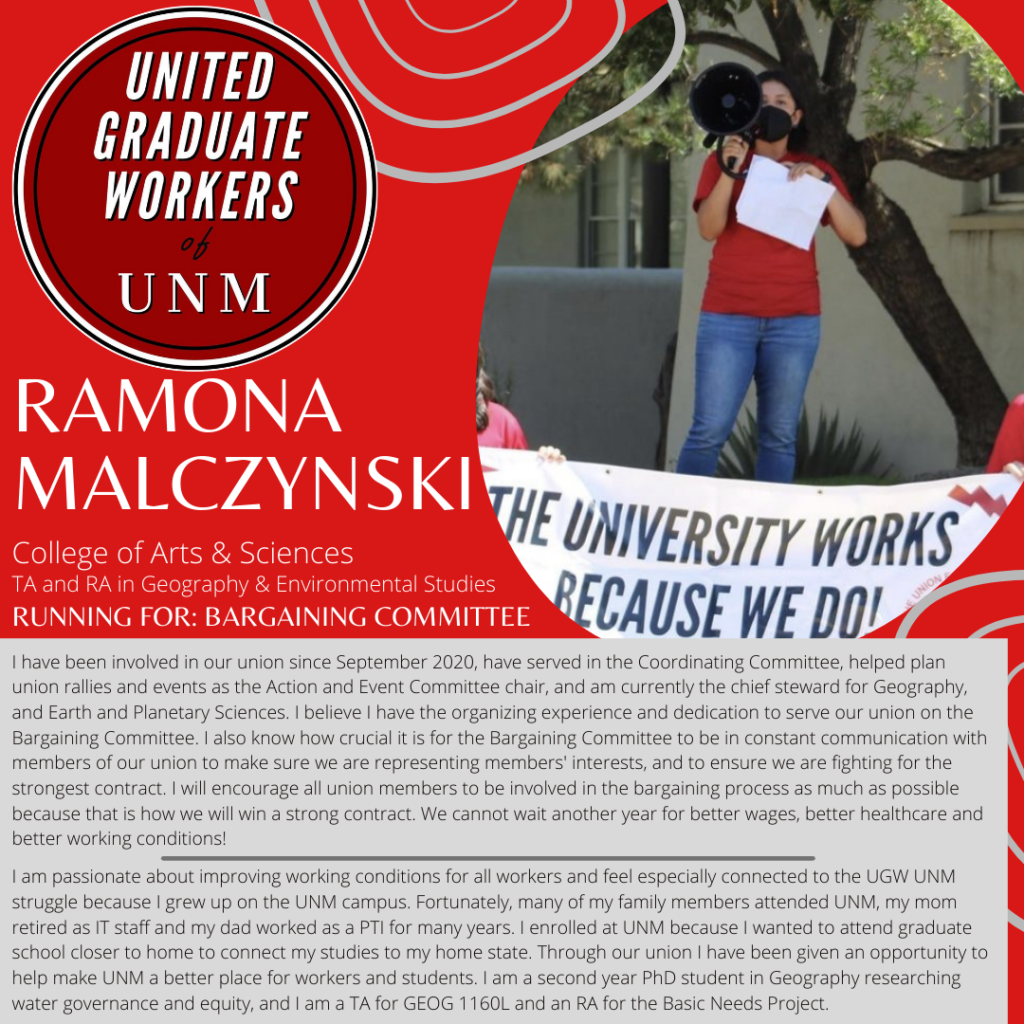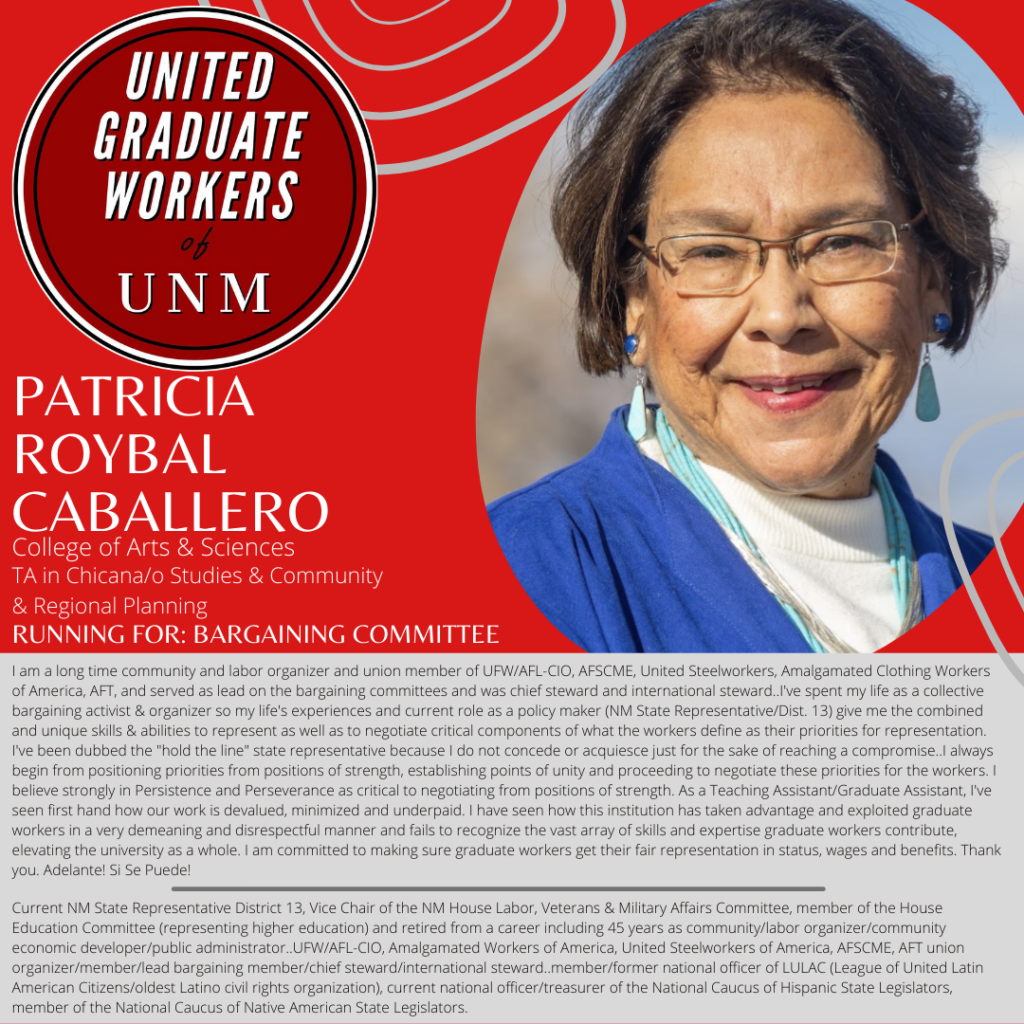 Candidates for Chief Steward
School of Engineering and Department of Physics and Astronomy
Candidates for Bargaining Committee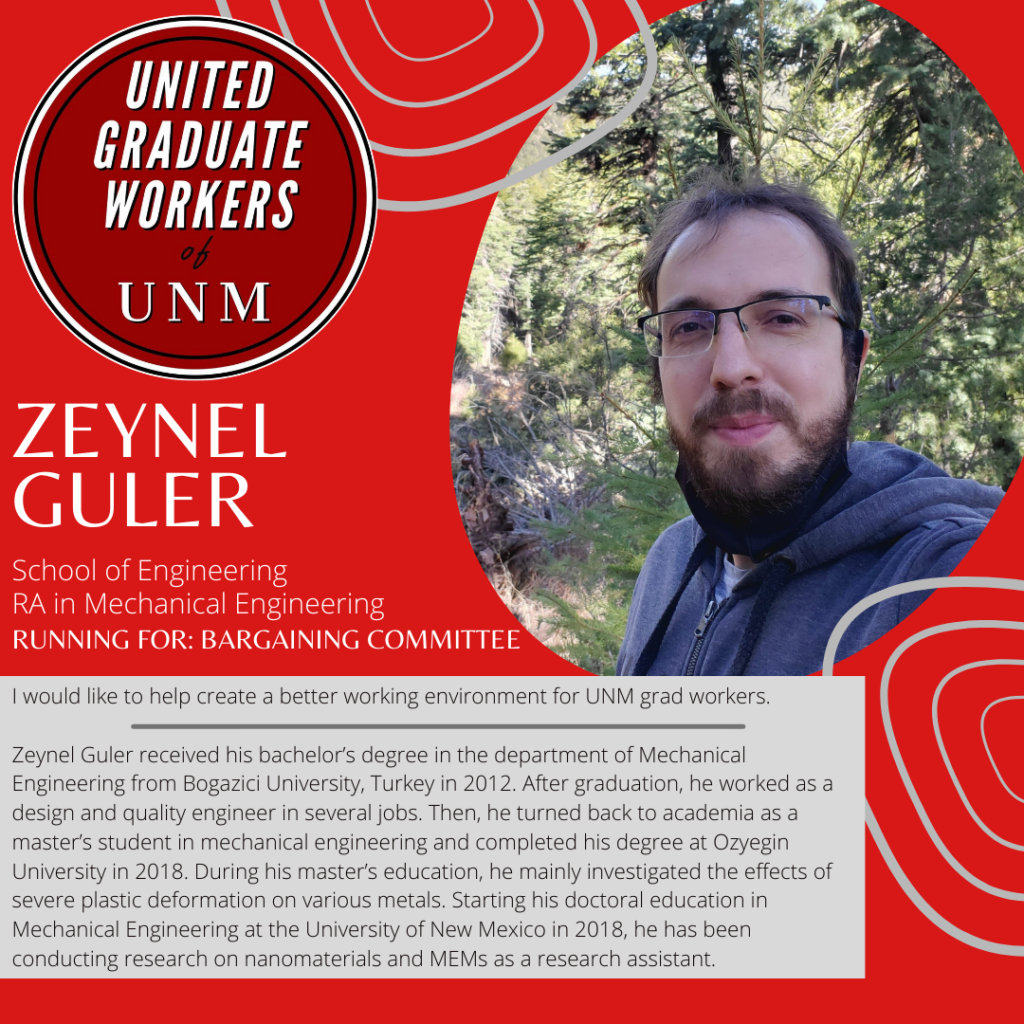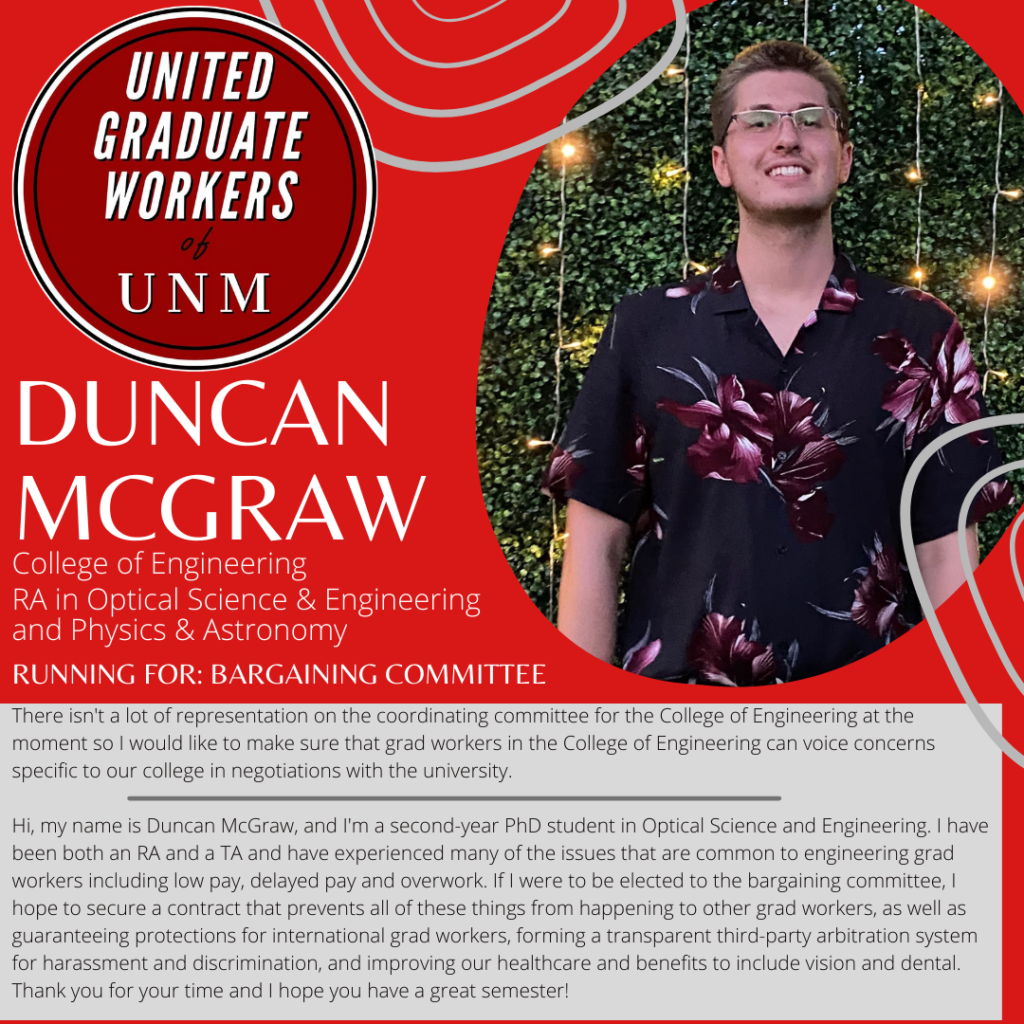 College of Education and the School of Architecture and Planning
Candidates for Bargaining Committee
Candidates for Chief Steward
College of Fine Arts and the School of Public Administration
Candidates for Bargaining Committee
Candidates for Chief Steward
Health Sciences Center and Anderson School of Management
Candidates for Bargaining Committee