UNM Works Because We Do.
We started bargaining with UNM on May 04, 2022

---
Graduate workers should not be choosing between paying bills, buying food, or getting necessary medical care because our stipends are too low to cover basic living expenses.
Graduate workers at UNM cannot go another semester in fear of how we are going to cover our rent next year because our funding is not guaranteed.
Graduate workers should not be exhausted from working too many hours to the point that our physical and mental health suffers.
Graduate workers cannot go another semester without a say in the decisions that affect our lives.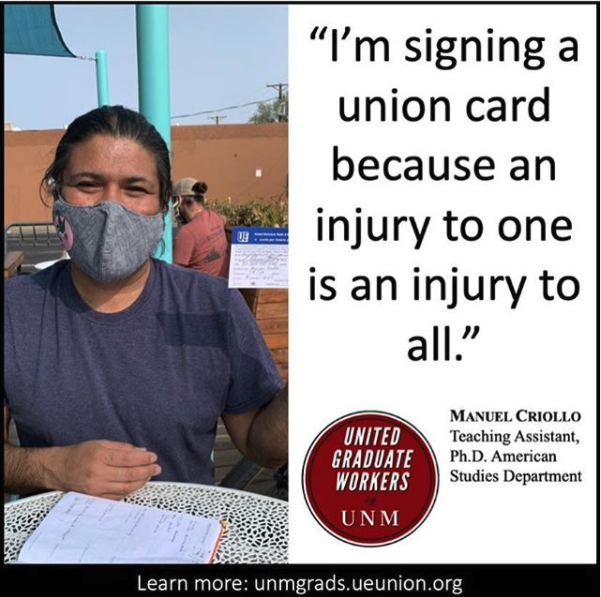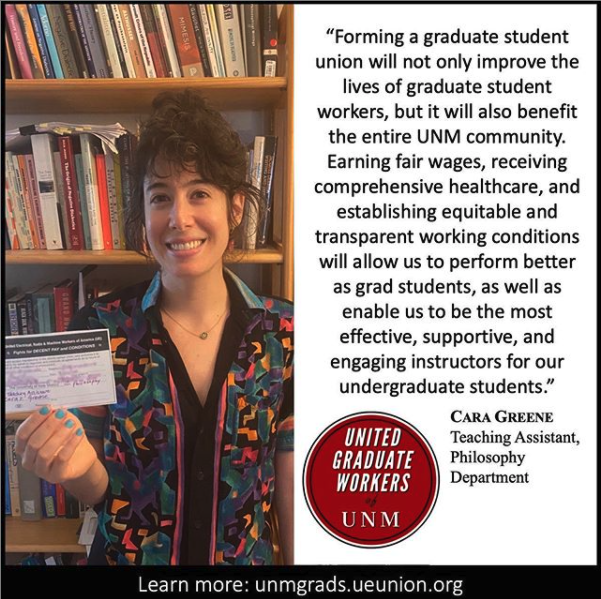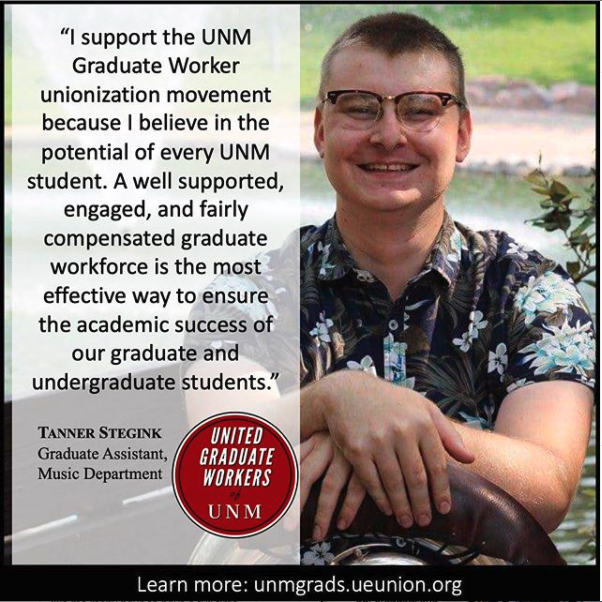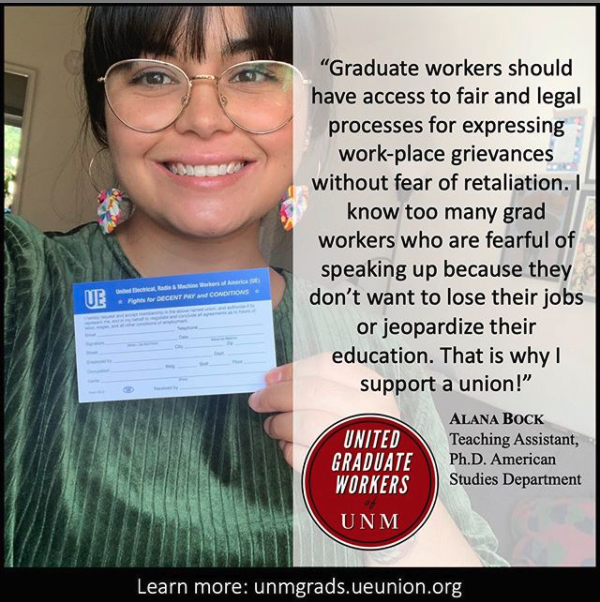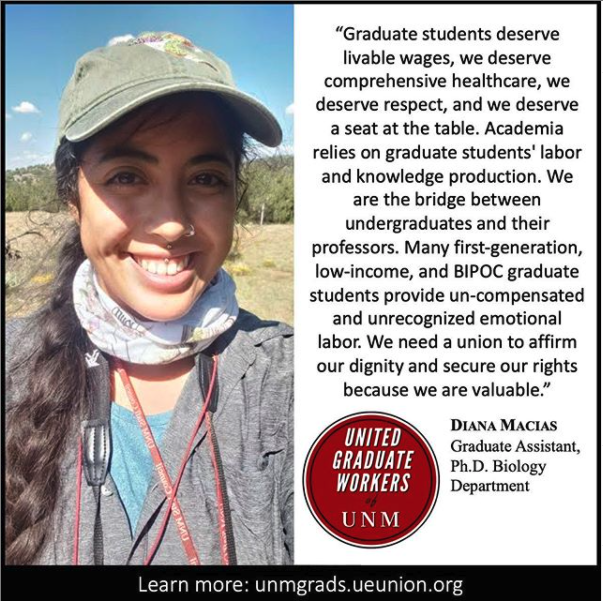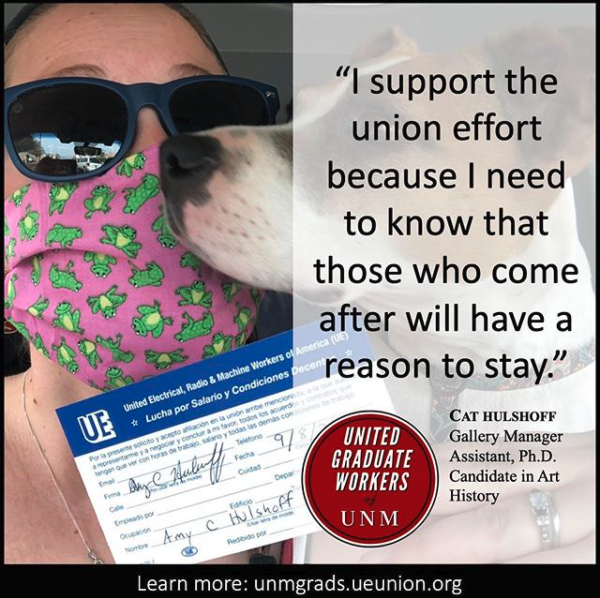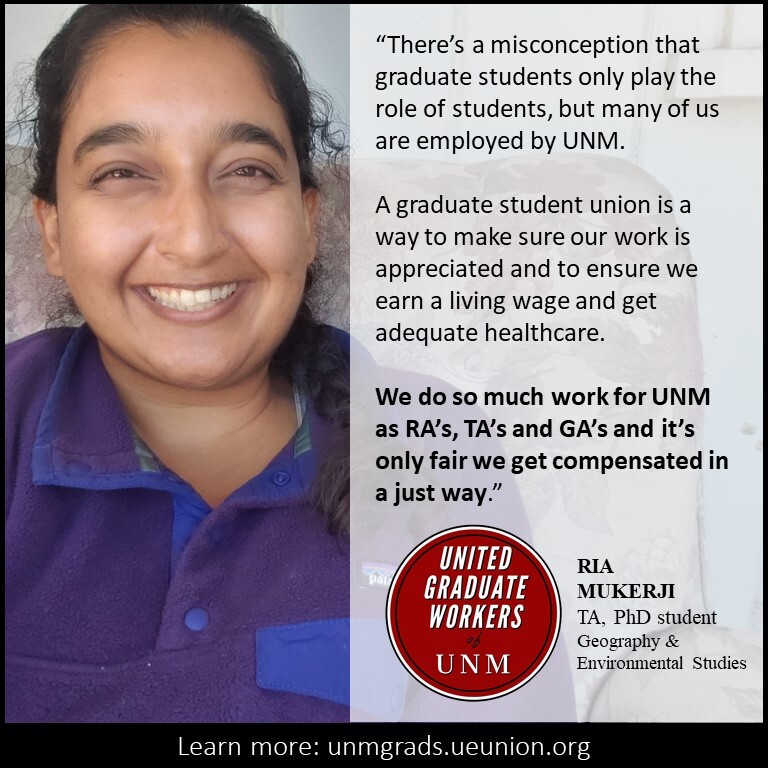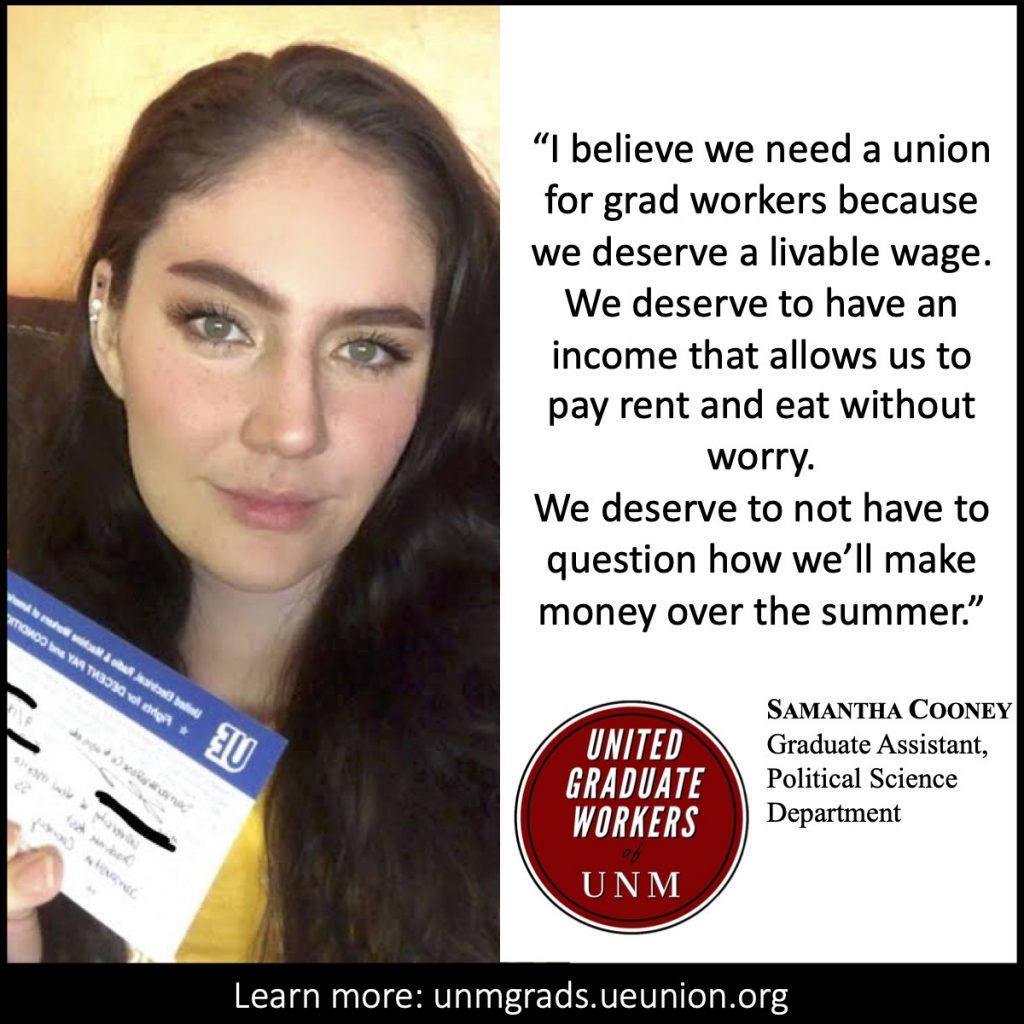 ---