If you are not already a member, you can join UGW UE 1466 here.

---
UNM graduate workers are fighting for a first union contract that makes UNM a world class university!
UGW-UE is fighting for annual stipend increases, fair minimum stipends, dental insurance, and increased funding security so that graduate workers can focus on our teaching and research instead of struggling to make ends meet.
UGW-UE 1466 is negotiating for non-discrimination protections, a grievance process, timely contract delivery, adequate training, and the materials we need for our work so that our undergraduate students have a top tier education and our research projects thrive.
Graduate workers should not be choosing between paying bills, buying food, or getting necessary medical care because our stipends are too low to cover basic living expenses.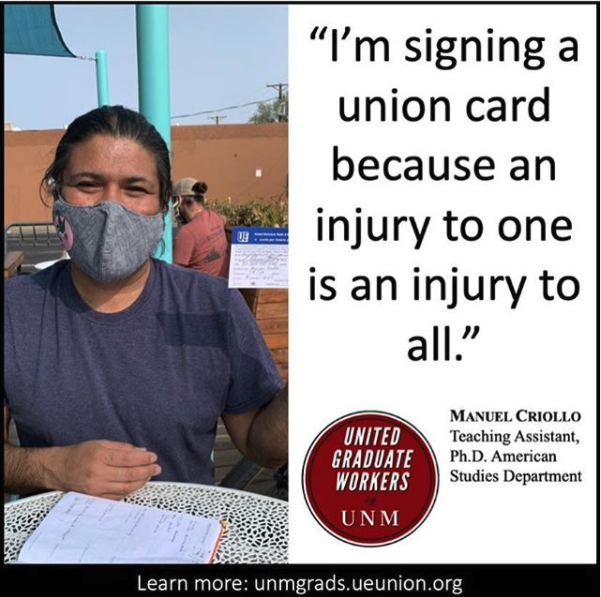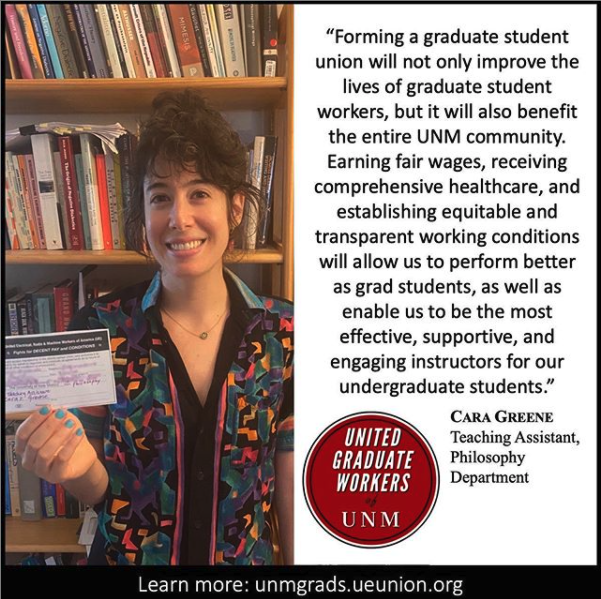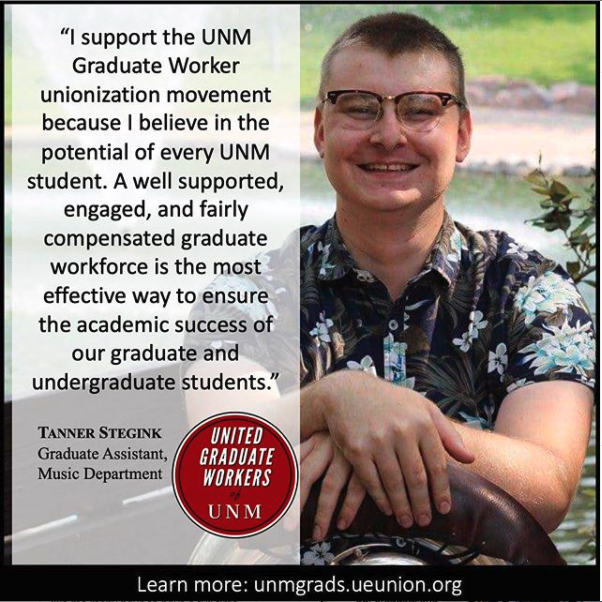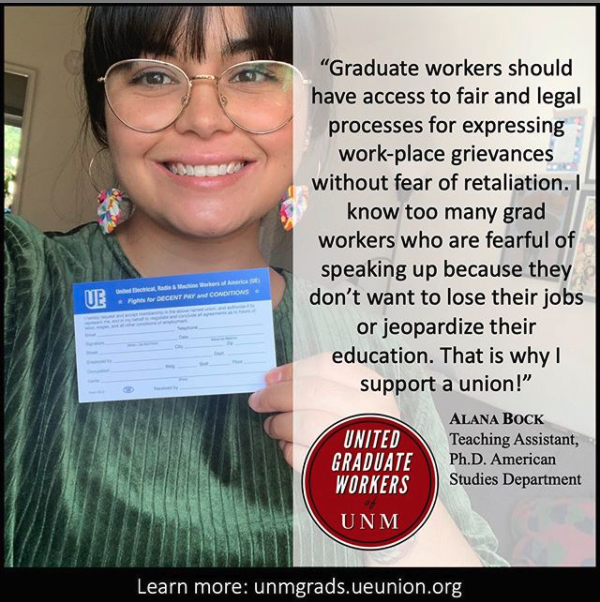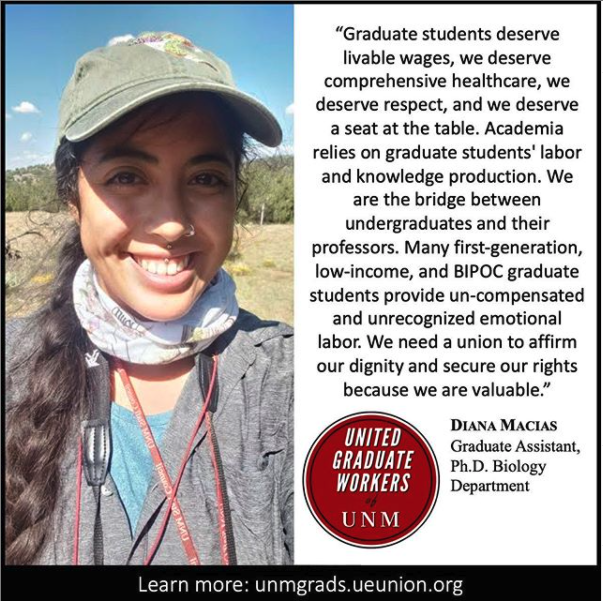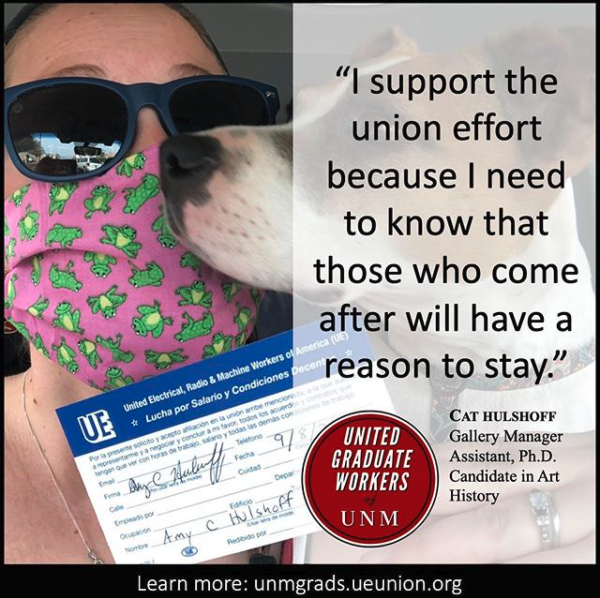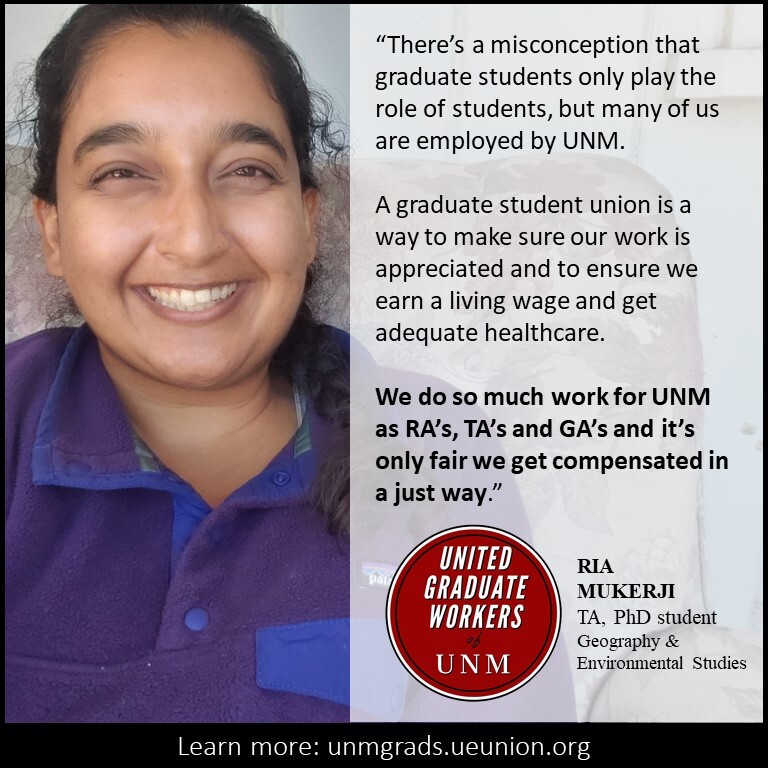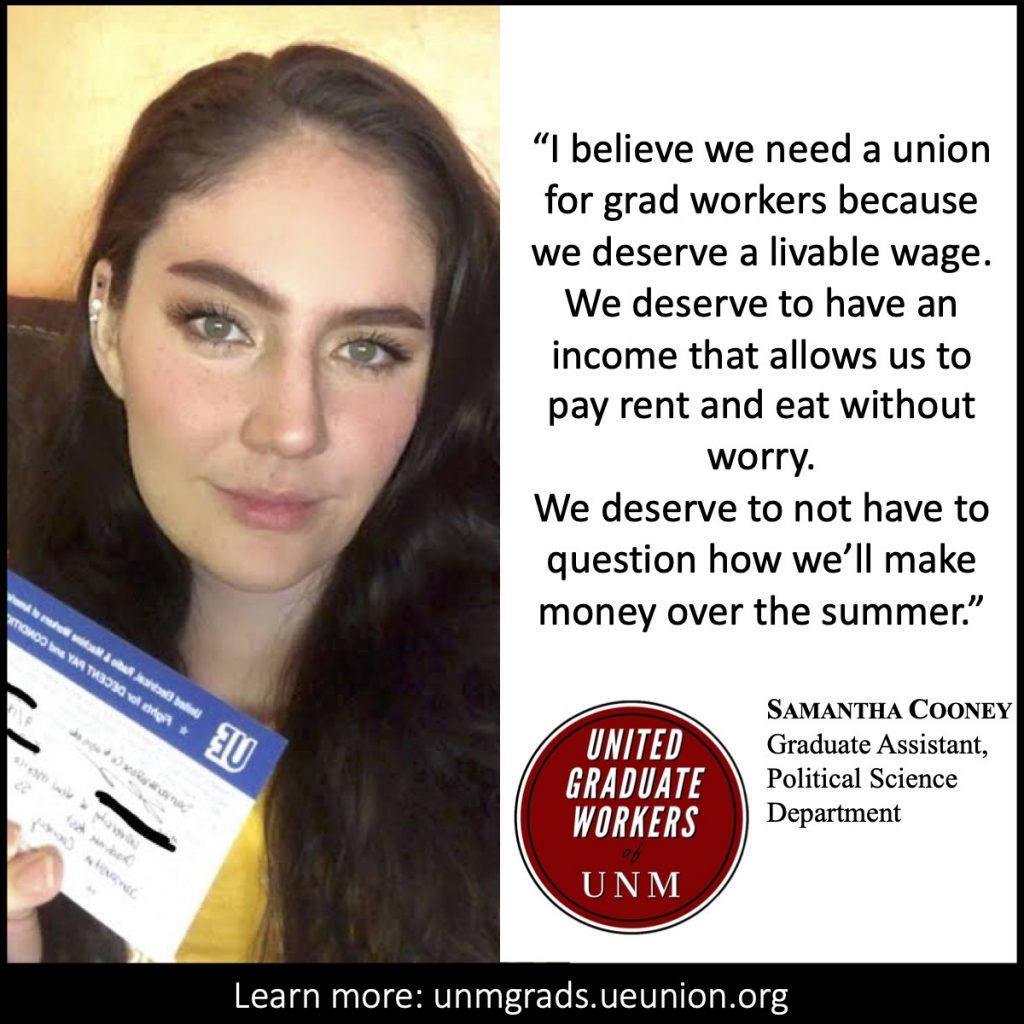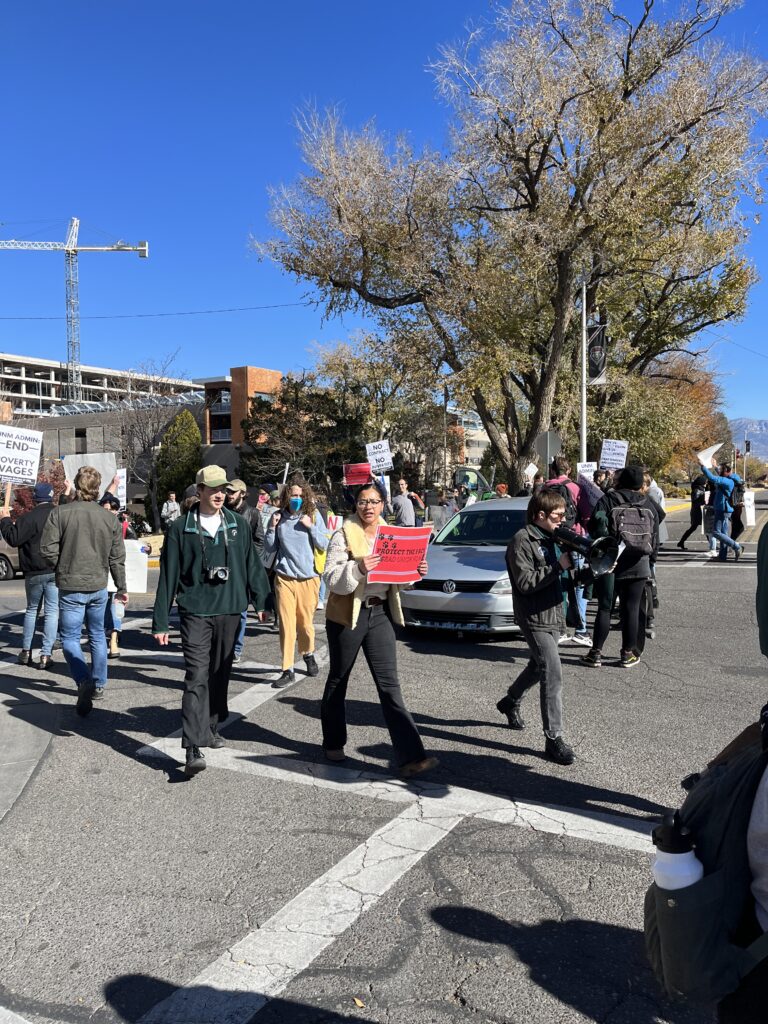 ---