The United Graduate Workers union hosts Rally for Recognition: A Week of Union Action. Currently, we are in the middle of a hearing with the New Mexico Public Employees Labor Relations Board because UNM is arguing that we are not employees and should not be covered by the Public Employee Bargaining Act. We are fighting a legal battle with UNM over this in order to resolve long-standing issues over compensation, benefits, and job security and to improve education and research conditions. Despite contributing significantly to research and teaching, graduate workers at the University of New Mexico have long struggled with precarious working conditions and base annual compensation that falls thousands of dollars below a living wage.
Town Hall and Bargaining Survey Launch
Thank you to everyone who attended our February 12th Town Hall and Bargaining Survey Launch! You can fill out your bargaining survey here and watch the video below for updates in our campaign to win recognition and begin negotiations with UNM!
---
Graduate workers should not be choosing between paying bills, buying food, or getting necessary medical care because our stipends are too low to cover basic living expenses.
Graduate workers at UNM cannot go another semester in fear of how we are going to cover our rent next year because our funding is not guaranteed.
Graduate workers should not be exhausted from working too many hours to the point that our physical and mental health suffers.
Graduate workers cannot go another semester without a say in the decisions that affect our lives.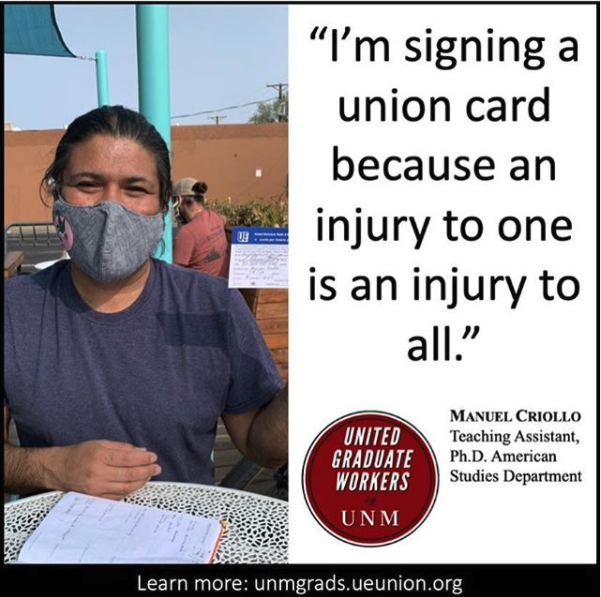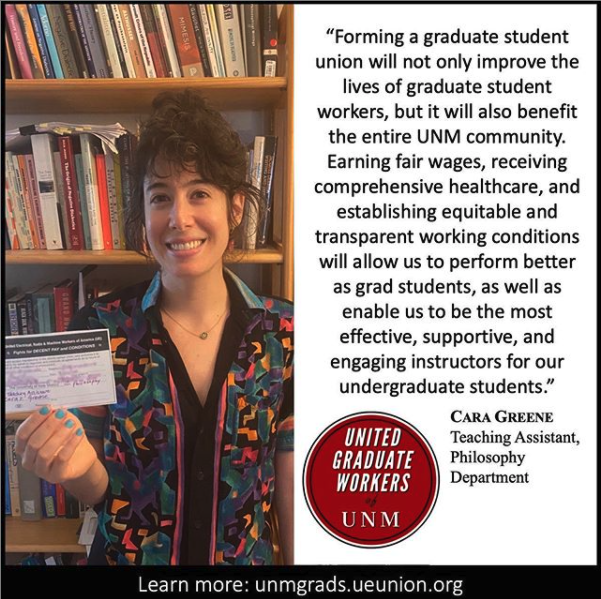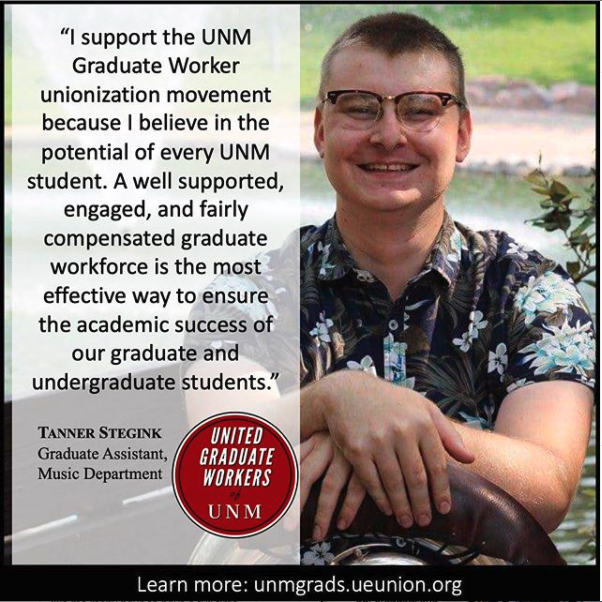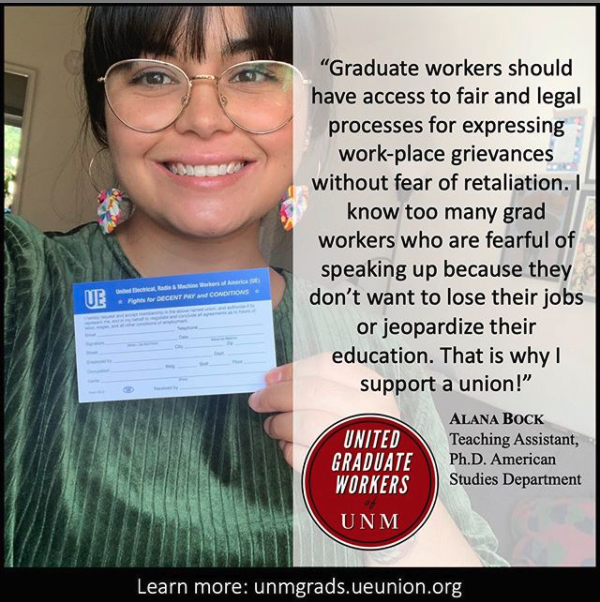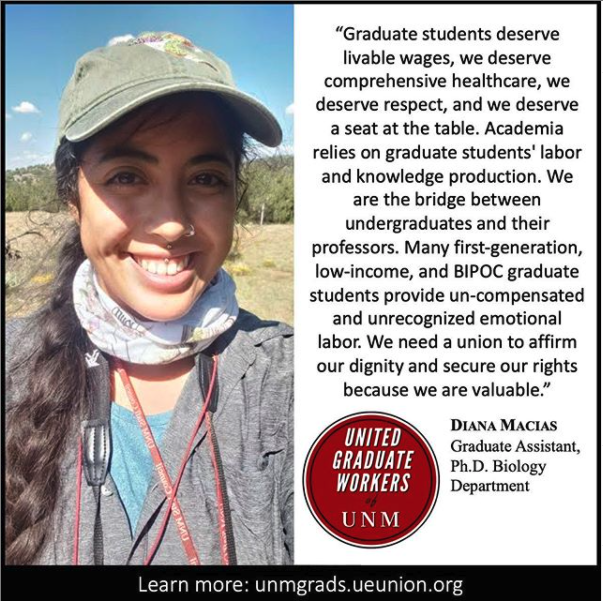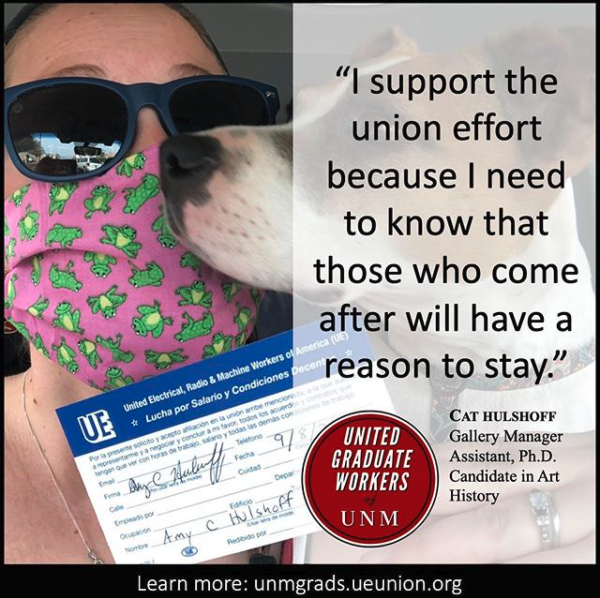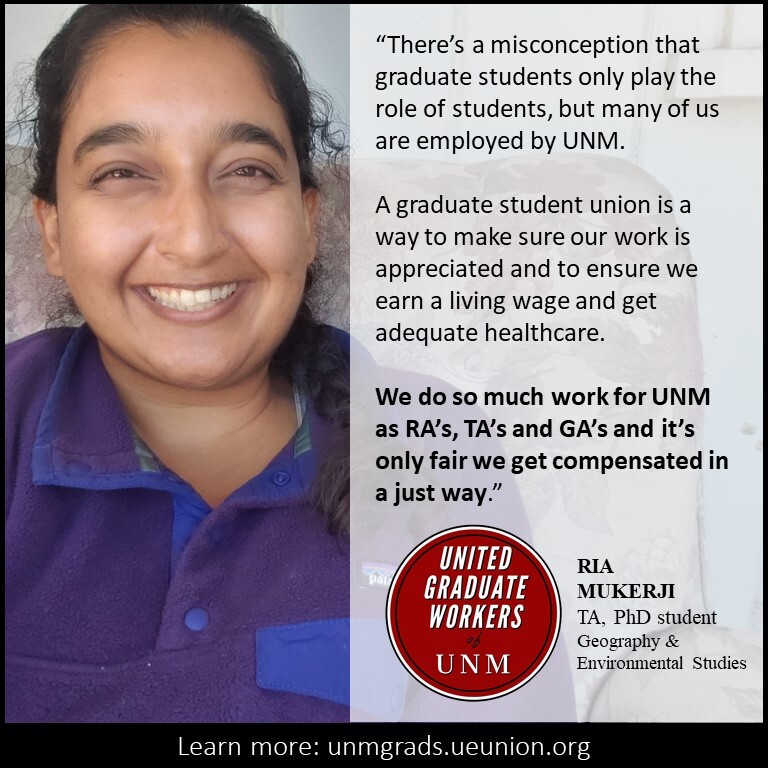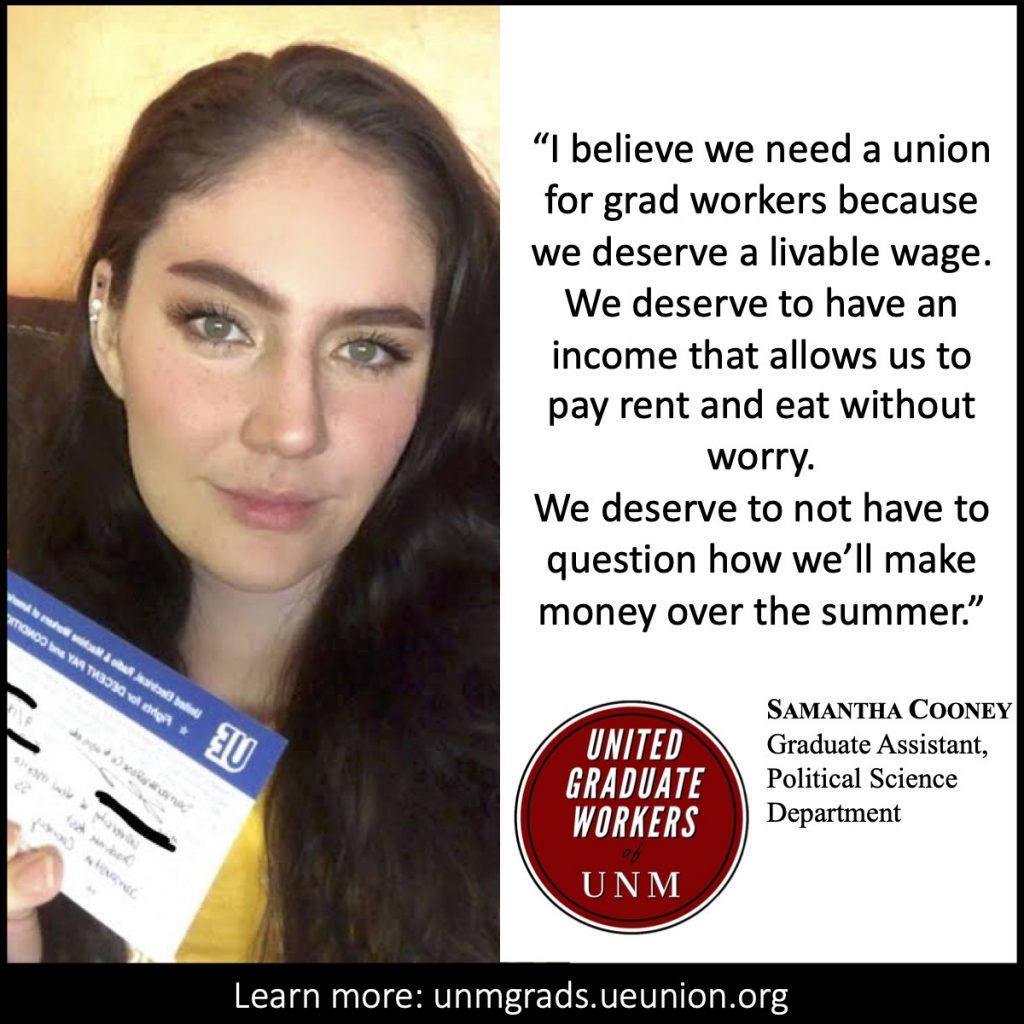 ---
UNM Grad Workers Speak Out
Here's why UNM graduate employees are standing together for change: